Contact Us
Welcome to our contact information page. Here you can meet members of MarryRussian.com team responsible for customer support and communications with Russian girls.
Meet our manager - Lubov (or Luba) witch means "Love" in Russian. She is the one that sends you notifications which you find in your member's mailbox. You can always contact her by answering these notifications. She is basically responsible for communications and announces to Russian girls and site's members.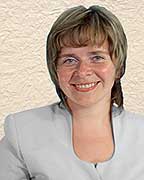 Meet our general manager - Irina. Although her name does not mean "Love" she is all about it! Irina is a very nice person that never leaves anyone unattended. She is very well educated, speaks few languages fluently and possesses amazing knowledge of Russian women and related issues. If you have any problems or important questions to ask you can contact her using the "Questions" form that is usually situated at the right upper corner of the webpage.
There are also 4 other managers that work full time in our representative office in St. Petersburg. They are mostly responsible for working with Russian girls who register to our website. They do all the back screen work - checking, verifying information that girls are providing in their profiles. These people are your anti scam protection shield! They are the ones that react fast when you press "complain" button on the girl's communication form and this is the best way to contact them in fact!!
If you have any questions concerning relationships with Russian women we recommend you to visit our Forum where you can post your questions and discuss it with your fellow members. You questions will be reviewed and answered by our forum administrator who is responsible for explaining to you the specifics of dating Russian girls and Russian marriage as well
Our team works with enthusiasm in order to make your experience at MarryRussian.com website as useful as possible. Register to our site and meet thousands of beautiful Russian women in a safe and friendly environment!!