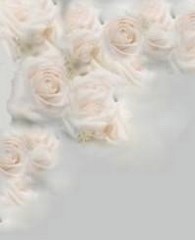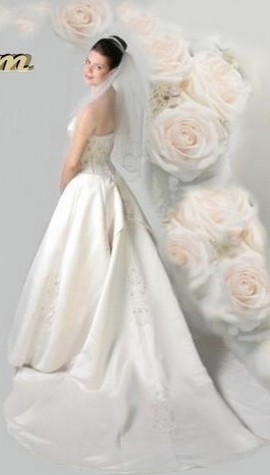 Marry Russian Girl dating – Your prime source of Russian marriage.
We are the most serious and reliable dating and marriage agency providing the biggest database
available on the internet – thousands of beautiful Russian girls and single Russian women are
looking for a serious relationship and marriage on our site.
Russian girl
Galina, 36


Russian girl
Anastasiya, 39


Russian girl
Ольга, 39


Russian girl
Карина, 25


Russian girl
Vera, 41


Russian girl
Safi, 39


Welcome To Marry Russian Girl Website

Welcome to our online Russian dating and marriage agency. You made the right choice visiting Marry Russian Girl site. If you are looking to date and marry Russian girl or woman, looking for a serious relationship, loyal and loving partner for life, then you are at the right place! We will help you with every step you take selecting the perfect Russian girl who will become your beautiful bride and your wife. We will answer all your questions and help to overcome your worries or anxiety. Register to our site and search our top Girls galleries. Registration to our site is Free. No credit card needed. There are 3 optional memberships in our site - Free, Silver and Gold. You can perfectly stay in a Free membership forever, but consider that some girls do pay attention to details like that...

Probably you have heard a lot about Russian women. You have heard good things and bad things. You have heard roomers and different stories about Russian girls. Some of them are truth some of them are false. We are here to help you to find the right answers about Russian women. We will tell you everything about Russian girls – absolute truth, as is, without hiding anything…We are going to be very honest with you! Our goal is to help you make the right choice and to make you happy now and after the marriage and long years of living with one perfect woman…
Learn about Russian women through our Articles, starting with Meet women, reviewing the basics of women's mentality.

There are many beautiful russian girls and single women looking for a family. In fact there are thousands of them! Hundreds of thousands of them! Looking for a peaceful relationship with a normal guy like you. The choice is there. There are very beautiful Russian girls of model qualities. They could be very sophisticated or very simple and kind, yet possessing the same beauty and charm peculiar to all Russian women. It is you who have to decide what to choose. So listen carefully, watch, analyze and make the right choice. You can find one extremely beautiful Russian girl from a small village in a central Russia - beautiful like a queen, yet simple and very family oriented, waiting for a peaceful and quiet family life…. You can really find yourself a jewel in Russia… Just keep looking…!!

I would like to draw your attention to a lot of useful tools that we created on our website for you in order to start communication with Russian girls easier. You can check out FAQ section to get an idea on how to use these helpful features. We have added a new useful feature – Live chat with Russian girls, which becomes available to you right after a Free registration to our site. We hope you will have joyful experience using services of our marriage agency. We will be happy to assist you with any questions starting from simple guidance to our site features, our anti-scam protection system or organizing your trip to Russia to meet your future bride. Should you have any questions about our site features and services, please do not hesitate to write us at the Contact Us page and a manager will be happy to assist you!
Beautiful girl
Алена, 37


Beautiful girl
Katerina, 42


Beautiful girl
Полина, 26


Beautiful girl
Надежда, 25


Beautiful girl
Ksenia, 39


Beautiful girl
Tatiana, 33


Marry Russian Girl site is free from scam

We verify all the Russian women profiles registering to Marry Russian Girl dating site. Our team protects you from fraud in all possible ways. We have access to the global scammer's database. We have ways of tracing and neutralizing bad girls very effectively. Read in our articles for simple ways to protect yourself from scam and contact us if you have any doubt about any girl on our site. We value your concern..

Most of the Russian ladies at Marry Russian Girl website look like models. Some of our customers asking us - Are these good looking women real? The answer is - Yes, absolutely! We always veryfy that. We have a database of thousands of girl's pictures that correspond to their profiles. If we notice a duplicate we investigate the matter right away! Please note that all women on our site have their natural pictures! Not like on most of our competitor's websites where pictures look the same or alike because they made by the same photographer in a studio with special make up and lighting. All Russian girls on our site have natural pictures made by themselves - beautiful and real!
Russian girl
Anna, 33


Russian girl
Наталия, 38


Russian girl
Kristina, 24


Russian girl
Irina, 42


Russian girl
Анастасия, 37


Russian girl
Ekaterina, 41


Beautiful Russian girls are looking for marriage with You!

It is not a secret that Russian girls are very popular among men all over the world. A lot of western men are trying to find their soul mate in Russia - one perfect Russian girl that could eventually become their bride. Russian girls are family oriented and loving, therefore a lot of foreign men are obsessed with an idea to marry Russian girl and to leave long years in love and happiness.
It is very understandable if you consider the fact that most Russian women are not only very attractive and charming, but also possess qualities that a lot of western women don't – feminity, tolerance and kindness. But why are these charming and beautiful Russian girls do not marry men in Russia but start looking for a husband abroad...

Let's try to realize this matter from Russian girl's point of view. First of all it is known that there is still a big difference between amount of men and women in Russia. There are much more women in Russia then men. Therefore a lot of Russian girls can not find a husband in Russia and become single. For single Russian women after 30, it is very difficult to find a good partner in Russia.
The difference in the amount of men and women leads to another problem – men in Russia obviously have no manners and take women's love and devotion for granted, without giving anything back in a relationship. Men in Russia are not tending to make court to women in a long term. They are very modest on gestures toward women and I would not call them romantic at all. Russian girls, in fact, are in need of attention and have to be given every encouragement of their beauty. Russian girls take good care of themselves in order to look beautiful but with local men it becomes unnoticeable.

Foreign men sincerely admire Russian women's intellect and beauty, before and long years after the marriage. Men in Russia, in opposite, can not appreciate these qualities in full. Beside that, men in Russia do not care very much about the way they look. They drink a lot of alcohol and do not provide enough care for the family. This is another reason why Russian girls are looking to marry a foreign husband – they are looking for stability. They are looking for a man that could be dependable in providing wealth and security for the family and future children. Economical situation in Russia is still very difficult, especially for Russian women in smaller cities and villages of Russia and many Russian women are escaping this instability. They have to be sure that not only them but also their children will get a safe future.

It is wrong to think that Russian women marry foreign man for money. They don't need money in a fist place. Russian women are not used to have a lot of money. They are looking for stability in life, that's all! That is so simple!! And if you are the men that can provide this stability to one beautiful Russian girl or woman, then you will have a time of your life…!!
To finalize what was sad before I would like to state that Russian girls that are looking to marry foreign husband are looking for the same things other girls looking for – to find love, respect and happiness! The only difference with others is that adorable Russian girls give you back loyalty, gratitude, appreciation and many happy years of beautiful marriage…!!
We deliver you ingridients of happy marriage. Our site will review many aspects of Russian marriage in our Articles section wich you can find in the menu on top of this page. So stay tuned and do not forget to Bookmark our site. Thank you!
---